Pastor John Lawrey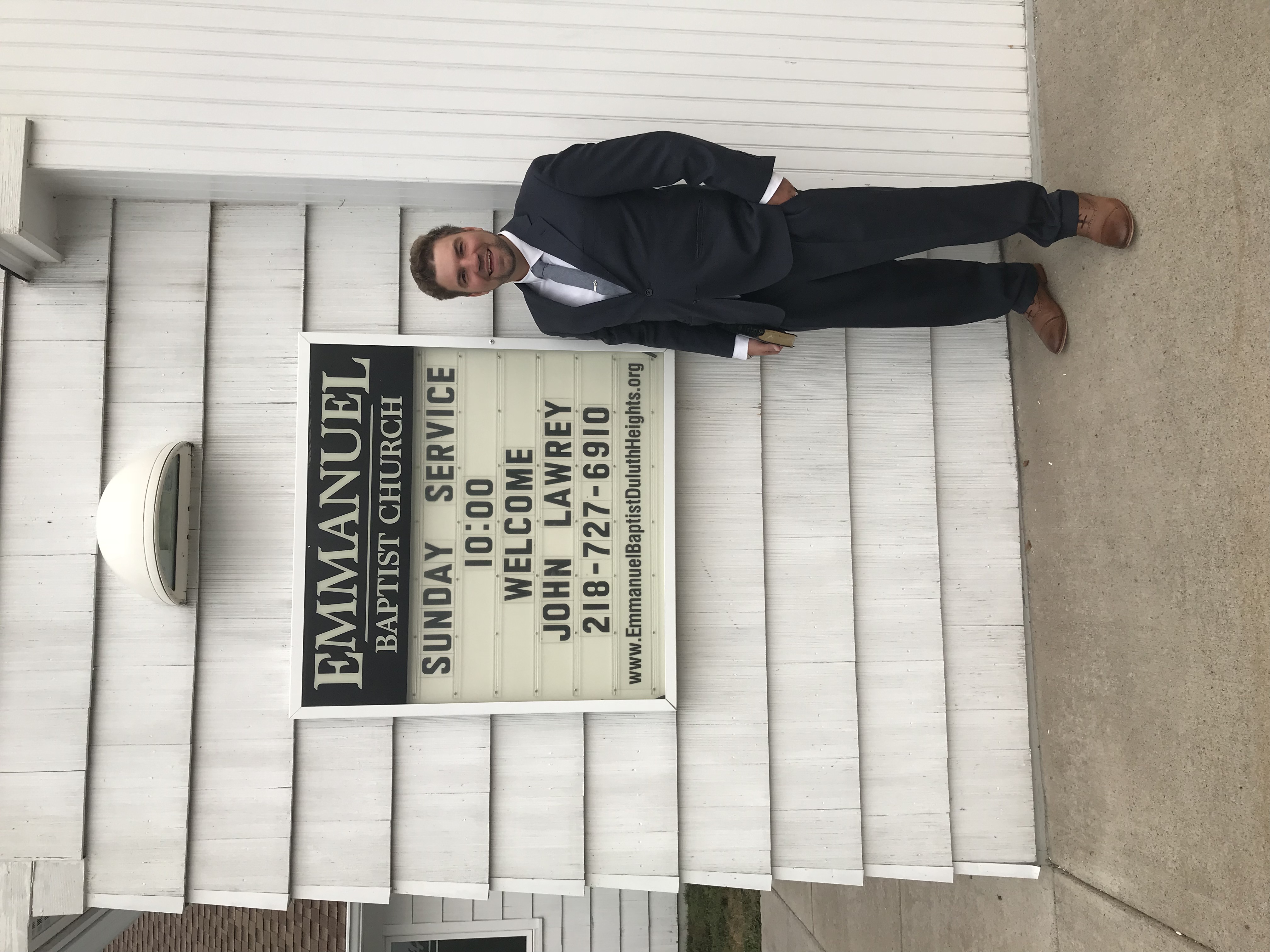 Meet Pastor John
Pastor John Lawrey has had the privilege of serving at Emmanuel Baptist Duluth Heights since October of 2018. He has his Master of Divinity from Bethel Seminary in addition to his Bachelor's degree in Spanish. He has served all across Minnesota in many different areas of ministry, one of his favorites being Trout Lake Camps.
John gave his life to Christ as a young child when his parents shared the Gospel with him. Around age 13, he started noticing some of his peers drifting away from the Lord, but this pushed him to seek God more diligently for himself. God's word truly started transforming his life, and secured his faith. In high school, he started to sense the Lord calling him to become a pastor.
John and his wife, Kaitlyn, have been married since August 2017. They were both born and raised in Minnesota and have a passion for the outdoors and exploring God's creation. They love activities such as hiking, kayaking, birding, hunting, fishing, boating, biking, and camping. They have two Bernedoodles that love to be a part of everything that they do.
Kaitlyn works as an on-site Bridal Hair and Makeup Artist. She has a Bachelor's degree in Studio Art and is passionate about creating beautiful things. She grew up as a believer in Christ and fully committed her life to Him in October 2009.
In addition to being a Pastor, John enjoys writing in his free time and has self-published several fiction novels. He loves studying Scripture, reading, listening to old records, and playing guitar.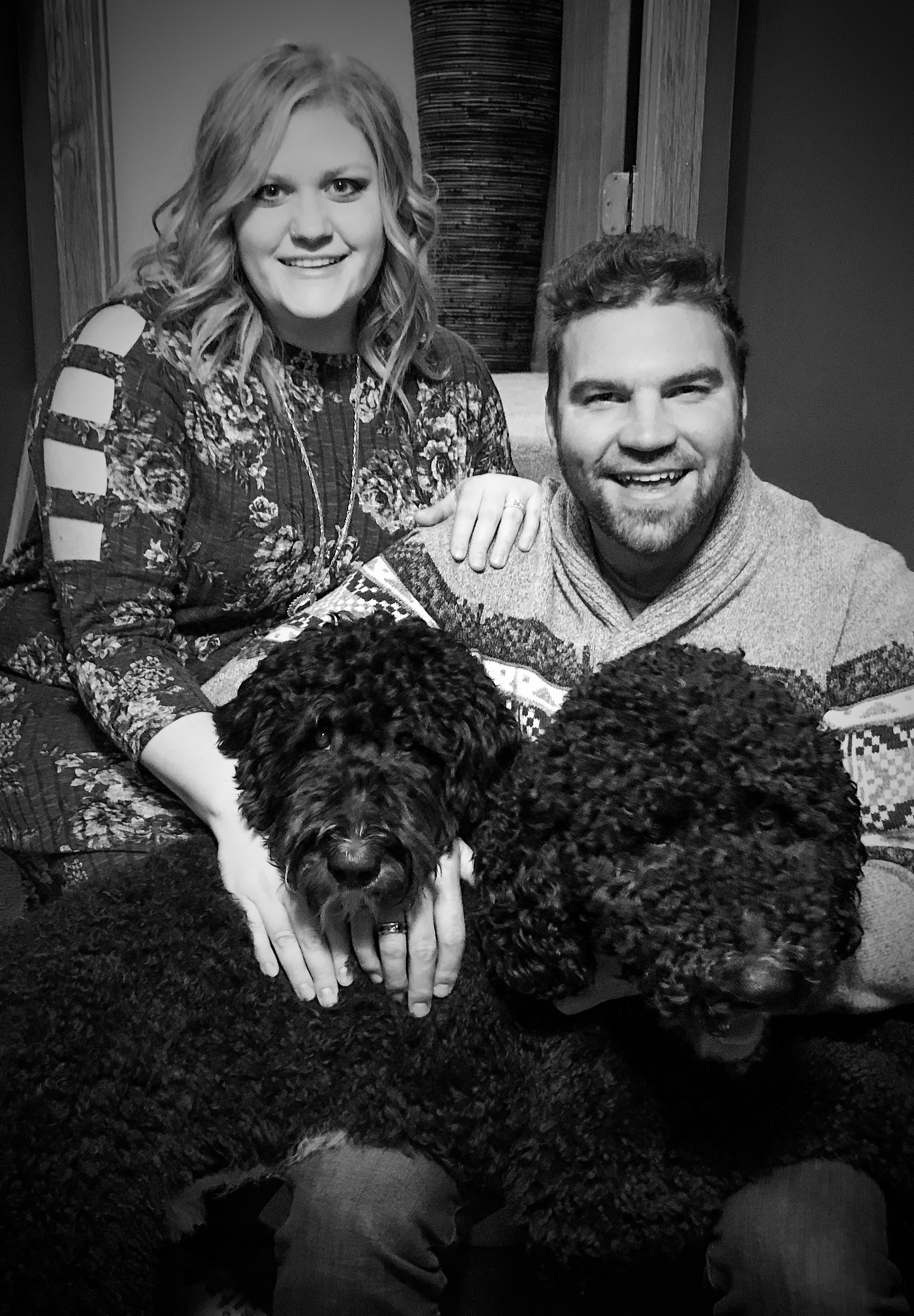 Here is Pastor John, wife Kaitlyn, Chester and Dixie